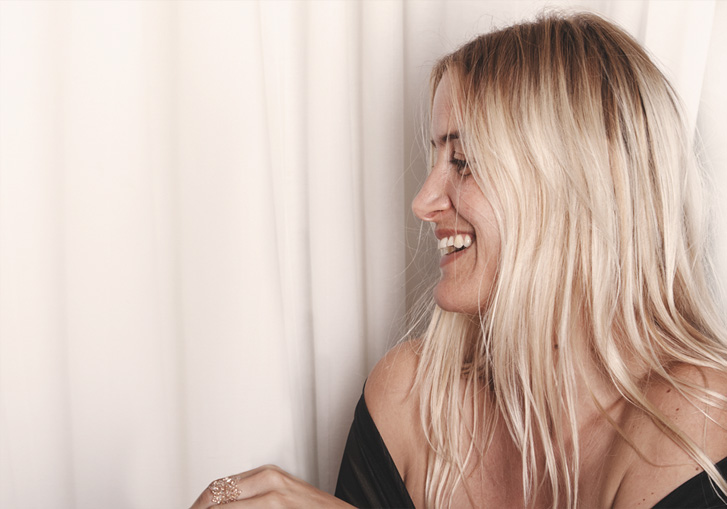 S I N G E R
Very early in life Ines Cala discovered the pleasure of singing. Gifted with a beautiful, deep, natural voice and a big interest in music she joined several band projects as lead singer over many years. Music has always played an important role in her life and she got inspiration for her own musical path from her different vocal teachers. Since the last few years ines cala´s musical adventure took her more and more into investigations about music as a spiritual and healing path.
Ines Cala hat schon in jungen Jahren die Freude am Singen für sich entdeckt. Gesegnet mit einer schönen, tiefen, natürlichen Stimme und ihrer Liebe zur Musik ist sie seit vielen Jahren in diversen Bandprojekten immer wieder als Lead- sängerin aktiv. Musik spielt von je her eine wichtige Rolle in Ines Calas Leben. Für ihren eigenen musikalsichen Weg wurde sie von verschiedenen Gesangslehrern inspiriert. Seit einigen Jahren hat ihre musikalische Reise Ines Cala mehr und mehr dahin geführt, Musik und Singen auch als einen spirituellen und heilsamen Weg zu erfahren und zu leben.
P S Y C H O L O G I S T / C O A C H
Still there was always a second passion – finding out as much as possible about life´s mysteries, such as the human soul, spiritual answers and the codes of happines. ines cala joined the university of vienna and made her diploma as a pyschologist. she took trainings in many different coaching methods, meditation, sound healing, mental, energetic & holistic healing techniques. This variety created her individual way of working with her clients as a coach and singer.
Es gab immer auch eine zweite Passion – den Antrieb, möglichst viel über die Mysterien des Lebens herauszufinden, hinter die Kulissen und in die menschliche Seele zu schauen und die Essenz für Wohlfühlen und Glücklichsein zu erforschen. Ines Cala machte an der Universität Wien ihr Diplom in Psychologie und bildete sich in vielen Coaching Methoden, Meditation, Klangheilung, mentalen und energetischen & ganzheitlichen Heilungs- und Coachingstechniken weiter. Aus dieser Synergie und Vielfalt entstand ihr persönlicher Stil mit Menschen zu arbeiten, als Coach und Sängerin.